Track2Realty-Agencies: Ansal Properties & Infrastructure (Ansal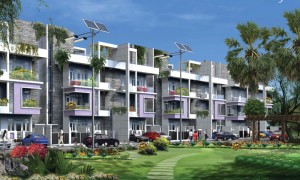 API) has achieved a sales bookings of Rs 2,361 crorein the first 11 months of this fiscal, slightly down from the year-ago period.
According to latest operational update, the company has sold 18.64 million sq ft of area during April-February period this fiscal against 20.20 million sq ft in the corresponding period of previous year.
In value terms, sales bookings fell to Rs 2,361 crore from Rs 2,389 crore during the period under review even though the realisation per sq ft has improved.
Uttar Pradesh contributed maximum to the sales bookings in terms of volume as well as value. The company sold 15.21 million sq ft of area worth Rs 1,874 crore in the state during April-February period of 2012-13 fiscal.
Ansal API is developing two large townships in UP – Sushant Golf City at Lucknow spread over 3530 acre and Sushant Megapolis at Greater Noida spread over 2,504 acre.
The cumulative collection during April-February period of this fiscal stood at Rs 1,764 crore excluding proceeds from the sale of two assets.
Ansal has offloaded 50 per cent of its commercial project 'The Campus' at Greater Noida for Rs 78 crore, of which Rs 15 crore has been collected. It has also exited from Bhatinda township for Rs 35 crore and has so far collected Rs 31 crore, according to the operational update.
Meanwhile, Ansal API had reported consolidated profit of Rs 15.85 crore in the third quarter of this fiscal against a net loss of Rs 21.01 crore in the year-ago period.
The consolidated total income rose by 23 per cent to Rs 277.66 crore during October-December quarter against Rs 226.18 crore from the corresponding period of previous year.
The company's net debt declined to Rs 1,110.29 crore as on December 31 2012 from Rs 1,208.77 crore at the end of the previous fiscal.