News Point: Snapdeal has announced a special home buying campaign called "Akshaya Tritya Home Festival" for its customers.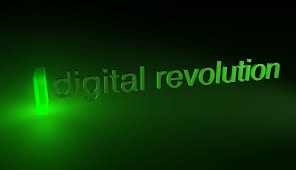 On the occasion of Akshaya Tritya, a day of eternal good fortune, Snapdeal brings a 4-day long festival, starting from 7th May till 10th May. The festival will feature exclusive offers from developers like Puravankara, Provident Housing, Emgee Group, Nirala India, Runwal Group, Radius Developers, Hiranandani Communities, Kolte Patil and Jain Group.
During the home festival, customers can choose from over 70 pan India real estate projects across locations in the National Capital Region (Gurgaon and Noida), Kolkata, Bengaluru, Chennai, Hyderabad, Kochi, Coimbatore, Mumbai, Pune and Goa.
Property prices will start from as low as Rs. 13 lakh and will go up to Rs. 3.42 crore, ranging from 1 BHK to 4.5 BHK.
The home buying festival on Snapdeal will include exclusive online launch of Managed Residences Investment Plan by Puravankara & Provident Housing.
The festival also includes home styled by acclaimed luxury brand Versace, houses with free car parking, PLC/club membership fee waiver, fully furnished homes with modular kitchen, pre-launch pricing, attractive payment plans like 30% in first 90 days and rest on possession, savings up to 29 lakh and free gold coins up to 50 Grams.
Ashish Puravankara, Managing Director of Puravankara Projects said, "We see great synergies in offering some of our best products exclusively on Snapdeal because of their strong distribution network across the globe. We are excited about the global launch of our Managed Residences Investment Plan (MRIP), a first of its kind in India, exclusively on Snapdeal next week."
Speaking about the campaign, Snapdeal spokesperson said, "We were the first online marketplace in India to launch the real estate category and have received a phenomenal response since then. Our real estate platform along with tie ups with offline partners has made the home-buying process extremely smooth and seamless for our customers. We are excited to bring special offers on the auspicious occasion of Akshaya Tritiya which will make a dream home a reality for our customers."