By: Ravi Sinha
Track2Realty Exclusive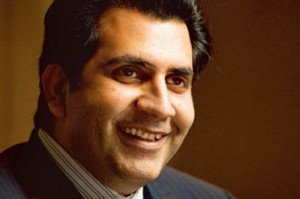 With the Central Bureau of Investigation (CBI) charging Unitech Managing Director Sanjay Chandra as a key accused in the 2G spectrum scam and his brother Ajay Chandra appearing as a CBI testimony, it is generally believed that the two Chandra brothers are falling apart and the elder sibling Ajay is distancing himself from Sanjay on the group's telecom business and put the onus of applying for UAS licences on Sanjay Chandra.
However, if the Unitech sources are to be believed the distancing of the two brothers is part of a strategy to keep the company and its core business moving in the right direction even in the wake of Sanjay Chandra being put behind the bars. According to Unitech sources, Ajay, listed as prosecution witness number 105 in the case, has only substantiated the CBI chargesheet, and has not provided any internal inputs on the involvement of the Unitech group in allocation of 2G licences and spectrum.
The legal experts also opine that unlike the statements under Section 164, which are recorded before a magistrate and are admissible as evidence, here a witness can retract. Ajay Chandra has said in his statement under Section 161, CrPC, to CBI, "I state that eight group companies of Unitech Group, which applied to DoT for UAS licences on September 14, 2007, were earlier the wholly owned subsidiaries of Unitech Ltd of which I and Sanjay Chandra were Managing Directors jointly. However, the telecom business, since its inception, was being managed on a day-to-day basis by Sanjay Chandra, my brother, only."
The fact of the matter is that Ajay has also said that he and Sanjay attended a crucial Unitech board meeting related to telecom on September 21, 2007, makes it clear that Ajay Chandra had never been ignorant about the developments in the company. However, as a strategic move Chandra brothers seems to have distanced which serves two purposes simultaneously—buying time for future legal course of action and if Sanjay Chandra is convicted then also Unitech board will rein in Ajay Chandra to run the show.