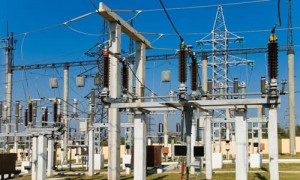 Yash Birla Group has acquired Calcutta-based Aircon Engineering Services for Rs.10 crore, marking its foray in the infrastructure space.
"The Yash Birla Group has acquired a 70 per cent stake in Aircon for Rs.10 crore, partly in cash and shares," said Group Finance Director P.V.R. Murthy. The funding is mostly from internal accruals of the group.
"We have formed a separate subsidiary Birla Aircon to look at opportunities in the infrastructure space," Murthy said.
Birla Aircon will focus on power, roads and highways, housing and building work, high-voltage transmission lines, border roads, fencing of international borders, link road, slope protection and border outpost and other such infrastructure projects.
"With India expected to spend around $1 trillion on infrastructure during the 12th Five Year Plan, we see tremendous opportunities for private players to grow in the sector," Murthy said.
The infrastructure sector will be a big space in the next seven to eight years and will witness massive investments, he said.
While the Birla group brings the necessary funds for the venture, Aircon will provide its expertise in the infrastructure sector.
Aircon has both government and private clients, including National Buildings Construction Corporation Ltd, West Bengal Housing Board, Calcutta Metropolitan Development Authority (CMDA), West Bengal Housing Infrastructure Development Corporation Ltd, ONGC Ltd, Calcutta Municipal Corporation and Larsen & Toubro Limited.
The company recently bagged single orders worth Rs.36 crore from the West Bengal Housing Board for a multi-storey building project and a road project worth Rs.15 crore from the CMDA.
As a maiden project, Birla Aircon will engage in the development of a property which is set to become a school.
The project, which will come up in Agartala, involves a total cost of around Rs.40 crore.