Track2Realty Exclusive
Bottom Line: In the midst of the global housing crisis, however, the prospect of homeownership has gradually slipped further and further away for many low-income families in India, and elsewhere.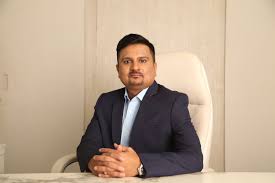 As our cities fill up with unoccupied luxury houses, our slums too are expanding as people are priced out of the housing market. A quick overview of the statistics reveals the scale of the challenge we face. 10 million of us are choosing to move to cities every year.
There is currently a shortage of 20 million homes. By 2030, 590 million Indians will live in cities, necessitating a further $2.1 trillion of capital investment in infrastructure. The challenge to house the future population is urban in scope and unprecedented in scale.
Unparalleled urbanisation, increased life expectancy and changing living patterns have all contributed to the current shortage of 20 million homes that are needed across India (BBC, 2015). Fortunately, India is not alone in facing this shortage, with housing challenges being replicated across the globe.
If nothing is done to avert this crisis, it is estimated that 889 million of us worldwide will live in slums by 2020 (United Nations, 2003).  While some countries' strategies have failed to make a dent in the dearth of affordable homes, others have risen to the challenge and could provide valuable lessons for our own efforts.
Considering India, the government's mission to achieve "Housing for All by 2022" was welcomed across the country following its launch in 2015. The slogan marked a significant shift in the government's approach to housing policy; finally, those in power started acknowledging that the country is in the midst of an acute housing shortage which could no longer be ignored.
So far, the government has focused on the demand side of the issue. Demonetisation, RERA and GST have all been introduced to increase transparency and accountability in the sector, and reassure homeowners that they can trust real estate developers. At the same time, PMAY- which provides a credit linked subsidy of INR 2.43 lacs to homebuyers purchasing residences below 60 sq. meters. – has significantly reduced the costs of buying a house and expanded the possibilities of homeownership to a greater number of individuals and families.
However, reality has failed to live up to the rhetoric; Under the Pradhan Mantri Awas Yojana (PMAY) that was launched on June 25, 2015, for example, only 19,255 houses were built across all states in the first year. If the government is serious about its commitment to increasing supply of affordable homes, it needs to match rhetoric with resources. The scale of the task at hand is immense, however, and will require radical rethinking of housing policy if this rhetoric is to become a reality.
Living on a low-income in contemporary India means dealing with times pressures, stress and isolation on a daily basis. Taking away a major cause of concern, housing, can alleviate a significant portion of this burden, and can provide families with a secure foundation from which they can build their lives.
For vulnerable people who have never had a place to call home, experience of owing their home which they could afford to buy for the first time can be life-changing. The importance of having a permanent place to call home at the end of each day cannot be underestimated.
What does all this mean for the supply of affordable housing? While larger developers have traditionally focused on the luxury sector of the market, demonetisation has already compelled the big players to look towards providing more affordable housing units catering to end users.
Indeed, recognizing the potential in the affordable housing market, Real estate developers are gradually entering this market space. As supply gradually increases, there is possibility of developers will increasingly compete on buyer's growing preferences for flexible housing finance and integrated infrastructure.
A developer will only be succeeded in meeting critical housing shortage along with government's innovative policies if it prevents housing prices from spiralling out of control, and encouraging social cohesion. They must develop a distinct business model in many respect to meet the affordable housing need. Focusing on two core aspects would lead them to establish as a leader in the affordable housing.
First one is they need to focus on the fact that we have a very large segment of the population at the bottom of the pyramid which has no access to housing finances in the form of buying their first home.
A very significant segment not really catered to for various reasons and we think that as time goes it is going to be very important for the industry to be able to address this segment. Â One way in which they should be considered as through various finance schemes by developers. Major stumbling-block to them while applying for home finances is lack of proper documents with which bank could land a housing finance.
Developers with financial assistance and strategies to these informal sectors will boost the home ownership among this category thereby allowing them to purchase their apartments and along with it, allows residents to use their social security payments to pay deposits and monthly instalments.
The second goes back to the very core of how we look at the affordable housing business, which is about sustainable urbanisation. Developers must commit on expanding access to homeownership of the buyers and need to understand India's need for smarter, efficient and sustainable cities which offer a higher quality of life to its people.
Affordable housing developers need to embark on a journey that lays the benchmark for quality and modern urban development in the country. High-quality housing improves resident health, educational attainment and employment prospects. Expenditure on public housing is not a drain on public resources, but an investment that can yield significant returns.
Evidence also suggests that affordable housing can boost the local economy by leaving residents with more disposable income to spend. Therefore, developers should long campaign for increasing collaboration between the public and private sector.
The technology driven developers in all they do from construction & operations, enabling customers to measure, manage and pay for services that they use will sustain in the affordable housing market. Green spaces, community facilities and high-quality security systems are all integral aspects of every affordable housing development.
Developers need to match the global trend of increasing affordability by designing homes that are smart utilization of space and offering standard social infrastructure. the aim should not be to build only mass houses but cities that are environmentally friendly, technologically advanced, committed to education, dedicated to health, and that foster community spirit.
By: Rahul Nahar
CMD, XRBIA Developers