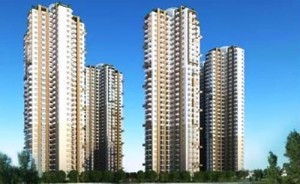 ASK Property Investment Advisors (ASKPIA), the real-estate private equity arm of ASK Group announced on Wednesday, Sep 12, an investment in an affordable luxury residential project in the heart of Bengaluru city. The project which is around Rs.450 crore, is located in central Bengaluru's prime area opposite the 240 acre Lalbagh green space. ASK Fund's investment will be to the tune of Rs. 100 crores in the Special Purpose Vehicle set up for executing this project.
Speaking about this investment, Sushil Mantri, Chairman of Mantri Developers said, 'ÄúThis is one of the few developments being undertaken in the heart of the city. Given our experience and brand we are confident of delivering a high quality product that would appeal to the preference of the customers. This second partnership with ASK group would enable us to execute such projects with agility, which is our strength"
Sunil Rohokale, CEO and MD, ASK Investment Holdings said, 'ÄúThis is our second investment with Sushil Mantri group and we are committed to multiple partnerships with our existing partners. We are bullish on the outlook of Bengaluru real estate market which is a stable market due to constant job creation."
Amit Bhagat, CEO and MD, ASK Property Investment Advisors said, 'ÄúThe prime project location coupled with Mantri brand and strong project delivery team should ensure that our investors get superior risk adjusted returns from this investment. The quick absorption in city-centric projects with reputed brands will yield higher returns to the Fund.'ÄĚ
ASK Group, which has emerged as a leading player in the Real estate Fund business manages domestic real estate funds of more than Rs 1,300 cr. This investment is a part of Rs 1,000 crore raised through the 'ÄėASK Real Estate Special Opportunities Fund'Äô in 2012. The Fund has already made two investments in past in Mumbai with Rajesh Builders and Godrej Properties. This is their first investment in Bengaluru.