By Ashok Wankhade
Track2Realty Exclusive-III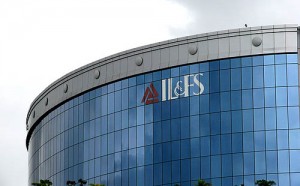 In an obvious chain of patronage IL&FS, the company which gets the contract opts for Sanganer project Rajasthan from where Arvind Mayaram's mother Indira Mayaram has been contesting Assembly elections and Mayaram and family has farmland there.
The second contract goes to the then Rural Development Minister C P Joshi's constituency Rajasamand and the third in Uttarakhand where Mayaram family has benifitted from their N D Tiwari connections. The Trust Anirudh Mayaram Foundation registered on 7th June 2005 gets a corpus grant of Rs 11 Lakh from the Uttarakhand Government in which Arvind Mayaram is the Member Secretary.
Doesn't this prove that the Inter-Ministerial Empowered Committee which has done the appraisal has also been kept in dark and manipulated by the Financial Advisor and Additional Secretary of the Department?
No probe has been ordered into the link between IL&FS and the DB Group where IL&FS invested pre-IPO and then had the impudence to place its executive director, Shahzad Dalal as an "Independent Director" with DB Realty. He quit in a heart-beat once the arrest of  Shahid Balwa came to light in the 2G Scam. IL&FS was also a lender to Raju's of Satyam and they used the Company Law Board to take over the shares of Maytas, overlooking minority shareholders.
Incidentally, Member of Parliament Sumitra Mahajan, who is also the Chairperson of the Standing Committee of Parliament on Rural Development, has also written to the Rural Development Minister Vilasrao Deshmukh pointing to the favour by the senior official of the ministry to the IL&FS.
In the letter Mahajan says that IL&FS Company was favoured by senior bureaucrats of the ministry because the close relative "is working with M/s IL&FS".  Requesting Deshmukh to look into the matter personally, Mahajan says, "if it is true, then it is clear violation of Rule 4 of the Central Civil Services (Conduct) Rules 1964, which indicates that the civil servant cannot give contract to a company where his/her close relatives are working".
But despite the emergence of the fact that IL&FS had invested in scam tainted DB Realty the Rural Development Ministry has continued to carry on its partnership with the infrastructure and finance company.  Reports suggest that more projects are in the pipeline which would be awarded to IL&FS under the Public Private Partnership (PPP) scheme of the government for the country's rural areas.