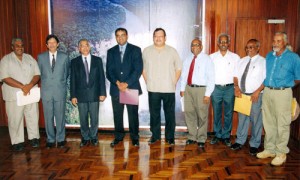 Track2Realty Exclusive: Not all stories are such fairy tales in the covert clash of mindset between the second generation and their predecessors. When Ratnesh Shah (name changed on request) joined the real estate business that his father had raised from the scratch after a long stint as broker, he had pretty discomfort, not just with the unorganised and unregulated nature of the business, but even more with the opaque way his own organisation used to operate.
With most of the colleagues being old timers and loyal to his father, it was not easy for him to even convince them the need to change for the better.
Shah recalls how he was summoned by the father when he decided to get away with the archaic accounting having number of loose ends with enough room for pilferage. He was asked to leave all the pending work at the site and come to office for explanation after he took a unanimous decision to introduce the accounting software and make all transactions online.
Surrounded by his trusted lieutenants, the father sternly told him that so long he is sitting on the chair as head of the organisation, things will remain the way it used to be and people who have helped him reach this far will continue to take care of the accounts manually since they are not comfortable with the new system in place.
A frustrated second generation realtor who had been back with a degree from a reputed business school in London recalls how he had then taken a decision to quit father's business and take up a cosy job with an organised corporate group. Just the fact that his mother had then put her foot down that son will not take up a job despite of growing family business that father had to reluctantly accommodate him with so many checks and balances on his decisions.
Ten years down the line the father is enjoying to be a just honorary chairman and, as a matter of fact, proudly boasts of educated son's heroics in his peer group. And why not? After all, the son has brought a company worth a few hundred crore to now thousand plus crore. The story of Shah is not an isolation but the ground reality which many of the developers (both father and son) may not admit in public but can't deny in private their clash of thought process.
Facts speak for themselves. Indian realty has reached to new heights under the dynamic leadership of second generation in most of the frontline realty companies. Market leader DLF has been growing steady under the leadership of Rajiv Singh, son of India's realty czar KP Singh. Some market analysts point to the fact that these second generation leaders are well educated, tech savvy, media exposed and quite well articulated in thought process and expressions, unlike the first generation whose low profile education and humble background only helped them to raise the business from the scratch.
However, there is another side of the debate as well. Not all second generation developers have the tact and resources needed to run a complex business like the real estate. Some of them, even backed by foreign degrees are otherwise good in articulating fancy statements before media, but don't understand the nuisances of the business like the father who can calculate price & ROI per sq feet even on the fingertips at any given point of time.
Many of these second generation developers have been given new projects on platter once they came back to India after foreign business degrees. Some failed miserably, while others could be saved by the timely intervention of the tactful developer father.
Only a handful of second-generation can be described as real generation change in the Indian real estate. Though it is too early to judge them since early indications can't be termed as conclusive evidence, yet the generation change of Indian real estate has only meant a new generation has joined the business after having born with a silver spoon.