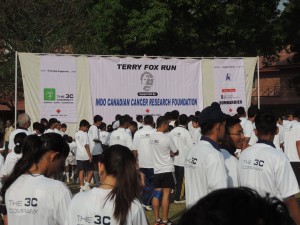 Track2Realty Exclusive: Some of the developers believe that being a responsible corporate entity CSR forms a very important aspect of their day to day functioning. For example, Kamal Khetan, CMD, Sunteck Realty says they have formed Sunteck Foundation that is a dedicated entity which under its umbrella supports various initiatives that lead to social betterment.
'ÄúThis includes a wide spectrum of activities like green initiatives, education support, empowerment of the underprivileged and many more. The Sunteck Foundation under its umbrella supports initiatives like Tree plantation, medical checks up, notebook distribution, food distribution and many other such initiatives,'ÄĚ says Khetan.
Devang Varma, Director, Omkar Realtors & Developers puts it in slightly different perspective when he says the CSR perspective is interwoven in their business model as any form of redevelopment impacts the society at large and stakeholders in specific.
'ÄúAt different levels of our brand communication, the essence of upliftment of economically weaker segment and direct/indirect benefits accrued by quality and responsible redevelopment gets communicated to our audiences,'ÄĚ says Varma.
While there have been very few case studies in effective CSR strategy by the Indian real estate, some of the much-hyped endeavours seem to have not moved ahead of project level. For example, in order to address the issues related with the public sanitation system in Kochi, CREDAI, Kochi came up with a proposal in 2011 for the construction of electronic public toilet.
The proposal was submitted by CREDAI to the Kochi Corporation Health Standing Committee. There has been no news on that ever since. Has the realty body dragged its feet or the project is facing government apathy is not known.
Similarly, in Kolkata a leading real estate consortium has stepped forward to fund the clean-up of Bank Plot jheel, a water body that was under threat of land sharks in Saheednagar area off the Prince Anwar Shah connector to the Bypass. The development by the consortium is significant as it points to a change in the mindset of realty players vis-à-vis their connecting to the public.
"When the Centre has mandated that we spend a portion of the profits on activities that reflect corporate social responsibility, it makes sense to invest in improving the environment of neighbourhoods because that will make the place more livable, and hence, more amenable to development," says Sushil Mohta, South City Projects Director.
While the value of a comprehensive CSR program can not be understated, the Indian real estate has by and large been slow to adopt. It seems the developers are unaware of the implications and costs of such a program, and its critical linkage to ROI and brand enhancement.
Some more matured property markets globally have successfully defined the CSR programmes for the right reasons. Their Indian counterparts are scaling up gradually but in order to remain authentic, it is critical that all levels of management are committed to a comprehensive CSR program for the right reasons 'ÄĒ and not simply for financial gains and some media visibility.