Bottom Line: Following a strong fourth quarter of 2015, the first quarter of 2016 was sluggish as most corporate space occupiers were still strategizing their real estate plans for the year.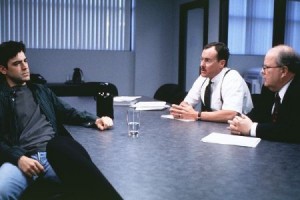 Approximately 5 million sq. ft. of prime office space was absorbed during Q1, 2016 (Jan – March) – a drop of approximately 26% year-on-year – according to CBRE's India Office Market View – Q1, 2016 report.
According to the report, corporate real estate space take-up during the quarter was led by Delhi National Capital Region (NCR) with a share of 31% of total transacted space in the leading cities, followed by Mumbai (23%) and Bangalore (17%).
Corporate occupier interest remained concentrated towards prominent micro-markets such as Gurgaon in Delhi NCR; Thane, Navi Mumbai, Vikhroli, Goregaon and Andheri in Mumbai; Koramangla, Whitefield and Electronic City in Bangalore; IT Corridor in Hyderabad; and Viman Nagar in Pune.
Occupiers were also seen pre-committing space in under-construction developments, primarily in Mumbai and Gurgaon, largely led by the lack of available space in investment-grade developments at prime locations.
Commenting on the findings of the report, Anshuman Magazine, CMD, CBRE South Asia said, "While the first quarter of the year traditionally witnesses muted transaction activity, the overall sentiment among India's corporate space occupiers is optimistic. Besides, India continues to remain one of the global key outsourcing destinations which will improve the momentum going forward."
Almost 47% of the leasing activity in the quarter was concentrated in IT developments. Leading SEZ properties in Chennai, Bangalore, Gurgaon and Noida also witnessed considerable traction, accounting for about 14% of total transaction activity. Most SEZ transactions were the culmination of pre-commitments made by corporate occupiers in previous quarters for their office requirements.
In terms of supply, approximately 7 million sq. ft. of new office space was completed in the quarter with smaller cities such as Kolkata, Hyderabad and Pune accounting for about 68% of the total supply released during the quarter. Pune led project completions, generating about 25% of the total supply released during the quarter across leading cities. Commercial (non-IT) projects accounted for about half of the overall supply that came on-stream in Q1 2016.
"Industry sectors such as IT/ITeS and banking / financial services are likely to remain the dominant demand drivers for office space in the country, with manufacturing / engineering, e-Commerce, and pharmaceuticals being the other active sectors that are likely to generate demand for corporate real estate space. Occupiers are also likely to keep a strong check on space utilization ratios and innovate on their workplace strategies. Demand for SEZ space and pre-commitments in projects nearing completion are expected to continue to improve in the coming months," said Ram Chandnani, Managing Director – Transactions Services, CBRE South Asia.
Increased occupier demand in quality IT and IT SEZ projects in Malad/Goregaon in Mumbai; DLF Cybercity in Gurgaon; Noida Expressway in Noida; Guindy, Velacherry, Perungudi, Mount Ponnamalle Road and Taramani in Chennai; Aundh Baner, Viman Nagar, Hinjewadi and Kharadi in Pune; and IT and Extended IT Corridors in Hyderabad, resulted in a q-o-q rental appreciation of 2–10% across these micro-markets.