News Point: Sunteck Realty has appointed Jitendra Mehta as Chief Finance Officer (CFO).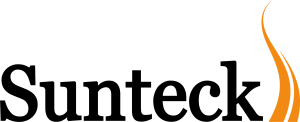 Jitendra brings with him more than 31 years of rich experience to Sunteck in managing various verticals of Finance. Before joining Sunteck, he was associated with the Kanakia Group as Director – Finance for 10 years.
For Kanakia group he was managing Finance for verticals like Real Estate, Education, Hospitality and Entertainment, and was in charge of Accounts, Secretarial Matters, Info Tech, Internal Audit, Direct Taxation, Indirect Taxation and Insurance.
Prior to Kanakia, he was associated with Raashi Fertilizers ltd as Director cum Company Secretary for 21 years where he was overall in charge of all functions of Management. He is a Merit holder FCA with qualification in Law, Cost Accounting and also a Qualified Company Secretary.
Kamal Khetan, Chairman and Managing Director, Sunteck Realty Ltd. Said, "We are delighted to announce the appointment of Mr. Jitendra Mehta as the Chief Finance Officer. He brings with him vast experience of managing various areas of Finance across various businesses, including his recent experience in real estate over a decade. I am confident that his contribution will further push the exponential growth of the Company."
"It is a great opportunity and a privilege for me to join a company like Sunteck. The Company has grown at a rapid pace in the last decade with sound fundamentals and strong financials. I look forward to being part of Sunteck's journey of growth and an exciting career ahead." said Jitendra Mehta.