By: Ravi Sinha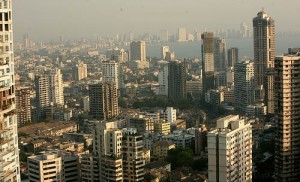 When a property dealer suggested Kartik Shah to set up his office at Navi Mumbai, instead of South Mumbai market, it seemed to be a sound business sense. After all, the businessman from Gujarat setting up new base in Mumbai was getting a much cheaper place in the upcoming business centre than a cramped old CBD where the property rate and expected ROI on per sq feet was much higher. However, a proper research on Mumbai property market made him understand why South Mumbai still holds its charm and is home to the elites of Mumbai city.
After all, which other place in Mumbai can showcase as many business hotspots like Nariman Point, Ballard Estate, Churchgate, Fort, Cuffe Parade. And to add to this, financial organizations such as the Reserve Bank of India and Bombay Stock Exchange makes it one of the busiest parts of the country. South Mumbai attracts businessman from all over the world and Shah realized that his overseas clientel that mostly stays at South Mumbai hotels such as Taj Mahal, Hotel Oberoi, Hotel Searock Sheraton, Chalukya Hotel on Elephanta Island, there can't be any substitute of South Mumbai even if the skyrocketing property prices ranging between Rs. 30,000 to Rs. 1,00,000.
Facts speak for themselves. Last year only Indiabulls Infratech had bagged the 2.39 acre South Mumbai property of National Textile Corporation's Poddar Mill bidding at Rs. 474 crore. The reserve price for the sea-facing property at Worli was Rs. 250 crore. Similarly, a South Mumbai bungalow was sold at Rs. 500 crore. All these figure are staggering in a market that was battling to come out of a slowdown sentiments. But amidst this, one of the costliest land deal 0f Rs. 40 billion took place in South Mumbai. And to top it all, the world's most expensive home worth $1 billion (£630 million) of Ambanis is here.
Ten duplex apartments at the Lotus Villa in the Napean Sea Road area of South Mumbai have been priced at a minimum Rs. 100 crore each. Each square foot of the apartments costs Rs. 1 lakh. A survey conducted by Wealth Bulletin, published in August 2009 listed Altamount Road as the tenth most expensive street in the world, with prices as high as Rs 95,000 per sq ft. Altamount Road is just one example. Places like Altamount Road and Carmichael Road are exclusive localities in terms of the kind of people who are choosing to call them their homes. Besides Bollywood stars, industrialists like Kumar Birla and Ratan Tata, these places are also home to various consulates.
Experts believe South Mumbai is and will always remain as a top property hotspot. Only few lucky ones and rich people own property in South Mumbai. South Mumbai has best of infrastructure, Heritage Buildings and connectivity. Ackruti City is launching 2-3 projects in prime locations of South Mumbai. Mayur Shah, Chief-Sales, Ackruti says, "South Mumbai has its own identity and charm. Buyers of South Mumbai do not come to other areas. Now also most of the corporates and elite class looks for property in south Mumbai. Proximity to work place being one reason, the beauty of old Mumbai still attracts everyone. The kind of sea facing flats and prime upmarket neighbourhoods which one gets in balkeshwar or Malabar hill cannot be compared to prabhadevi, worli or versova."
One of the fundamental reasons of South Mumbai still having an edge despite of alternate locations is the fact that there is a huge gap in demand and supply. There are very few new buildings coming up as there is no redevelopment in posh areas. Due to space constraint it will hold its upper end price pattern. Atul Modak, Head of Kohinoor City believes that to some extent Bandra is emerging as new property hotspot and more happening place since the focus of activities is being shifted from South Mumbai to Bandra. However, Bandra is becoming too congested and cluttered to claim top spot.
"In spite of new emerging preferred locations, South Mumbai has its unique positioning and no other location can match it. All the creamy layer of the society prefers to stay or work in South Mumbai. That's the reason it is one of the costliest place to live or work in the world. Some suburbs are now trying to match with south Mumbai, however, ever increasing population and limited infrastructure in suburbs put burden on those offerings," adds Modak.
Kruti Jain, Director, Kumar Urban Development says South Mumbai still hold its unique positioning despite of the property rates in South Mumbai being more than double if we compare the best location in the suburbs (Bandra) with the best in South Mumbai (Malabar Hill). The company is launching 2 high end projects in South Mumbai.
"To some extent, after the emergence of BKC, Andheri and other suburbs as office destinations a certain amount of working options shift has definitely happened. Also with offices in suburbs, these locations are experiencing better residential projects with some high end projects offering the amenities offered in South Mumbai projects. But one this is for sure that the infrastructure in South Mumbai is better than that of the suburbs and hence providing better living standards," she says.
Rohan Lifescapes has collaborated with Donald Trump for one of their projects. They have currently 8 to 10 projects under construction in prime area like Nepean Sea Road – Aashiyana, Altamont Road – Altimo, Prabhadevi – Aquino, Parel – Glory. The company believes it is the topmost location in India and is comparable to real estate in London and New York.
"South Mumbai still holds its unique positioning and upper end price pattern. If you get into a demand supply pattern you will easily confirm that South Mumbai real-estate holds maximum price. The fact remains that most of the clubs, some of the better schools are in this part of town and people are till today unwilling to move or relocate from this premium social neighborhood," says Harresh N. Mehta, Managing Director of Rohan Lifescapes.
The Mumbai property market is quite convinced with the numero uno positioning of South Mumbai, be it residential or commercial. The demand supply mismatch also suggests that the South Mumbai property will only go northwards. This can be attributed to the nature of the city, which was dependent on its port for its economy. Over time, South Mumbai CBD became Mumbai's primary commercial real estate hotspot and it still represents a fair share of Mumbai's economy. A large number of companies operating in India have their head office in South Mumbai CBD. With the emergence of peripheral locations, while South Mumbai may have lost its locational preference a bit, most companies still prefer to have their corporate headquarters in South Mumbai CBD due to the proximity of RBI, BSE, SEBI, the political legal fraternities as well as 5 star hotels.