News Point: Colliers International India has appointed Sanjay Chatrath as the Executive Director – NCR.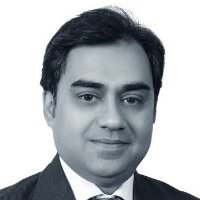 An industry veteran, Sanjay has over 16 years of real estate experience and joins Colliers International from Cushman & Wakefield (C&W), where he held diverse leadership positions providing strong contribution in driving strategic growth for the firm.
With over a decade in C&W, Sanjay has led numerous large transactions and has serviced clients across FMCG, BFSI, Government Organizations, Consulting Firms, IT/ITES, Telecom and Power/Energy sectors.
"Colliers International has built a robust delivery platform in India over the past decade. Simultaneously, we have been adding capability to our existing talent pool to leverage this platform and maximize output. This accelerated increase in capacity requires focused local leadership in all markets. Sanjay's addition to our team provides exactly this leadership to our NCR operations. He not only brings with him deep & rich transactions experience, but also capability to provide direction to our occupier services, as a whole. I am very happy to have Sanjay on the team. These are very exciting times to be working at Colliers International", said Saacketh Chawla, Deputy Managing Director, Colliers International India.
Sanjay Chatrath added, "I am thrilled to be part of the Colliers International team. My entire career has been spent in the real estate industry and I look forward to continuing that tradition by providing "best in class" real estate solutions to Colliers' current and future clients. In my current role, I will be directing and overseeing the overall operations of Colliers International in North, with emphasis on providing superior services to clients and driving growth in North India".