Bottom Line: A pan-India survey by Track2Realty Brand X Report 2017-18 finds that the Indian homebuyers feel reforms are knee jerk reactions on part of the government, and it has hurt than helped them.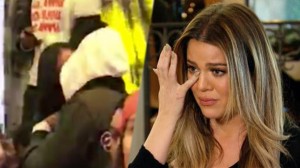 It is not just the ambiguity around the RERA that makes the Indians feel there is no hope for them. Most of the reform measures have not touched upon the average Indian homebuyers, claim close to three fourth of the buyers, as many as 72%.
More than eight out of ten, 82%, maintain demonetization has only hurt them than helped in any way. Even more in number, as many as 84%, just dismiss the media reports that demonetization has stabilized the property prices or helped in price correction. 78% feel black money is still very much a reality in property transactions.
"When there is a huge mismatch in circle rate and market rate then the evident reality of cash transactions cannot be ruled out. Demonetization has not dented the purchasing power of the big fish; it has only created road blocks for those middle class Indians who were paying cash to save some money on stamp duty," says Sujata Shah in Ahmedabad. 
More than half of the Indian homebuyers, as many as 54%, maintain that measures like Benami Transaction Act are not well thought out reforms. They feel while the rich with the black money will find a way out, people with meagre means would find it tough to borrow with friends and family, as tax officials might declare it Benami property.
"I am not sure whether any gift within the family or borrowed money with a relative for home purchase would tomorrow be declared as Benami transaction. We all do it to borrow less with banks and pay lesser interest," an apprehensive Rachna Apte in Mumbai questions.
GST is one issue with which close to all the Indians, as many as 92%, have serious objections. They maintain this has made houses unaffordable for average Indians. 88% question the double taxation with GST and Stamp Duty.
"This whole thing is pretty complex for an average homebuyer. The government claims that with the Input Tax there would be either no impact or marginal impact on property prices, but the on-ground reality of property market is very different. Over and above that you pay GST and then give Stamp Duty and Registration Charges," says Ravindran Shetty in Hyderabad.
Is there any silver lining to the cloud of uncertainties borne out of the recent policy changes? Nearly four out of ten, 42% homebuyers feel it would lead to more responsible commitment on part of the builders in future, even though it will take years before this reform process is implemented.
In terms of the trust index of the cities, the three most optimistic cities to believe in the reforms are Bangalore, Hyderabad and Kochi. The three cities where the trust index is at the bottom of the pyramid is Noida, Ghaziabad and Gurgaon.  
Finally, the survey tried to gauge the future outlook and time frame when the homebuyers feel the market will be more transparent. Opinion is divided but a substantial number of Indians, as many as 68%, feel the roadmap is not clear & transparent to instill the confidence in the minds of average Indians.
More than half, 52% to be precise, feel it may take five years before the roadmap of real estate is clear before them; 28% feel it would take seven to 10 years; and only 20% feel the market will be transparent in the next two to three years.
"For me this RERA is like battle of 1857. Those who fought for it never got anything, but it helped those who fought in 1947. So, may be in future after many trials & errors the policies are fine tuned for the benefit of the common homebuyers. Much water (read homebuyers' hard earned money) will be flown down the real estate market by then," concluded Ratna Saloni in Kolkata.