Track2Realty Exclusive
Bottom Line: The positioning of Noida Sector 150 as luxury destination often defies the market realities of the region.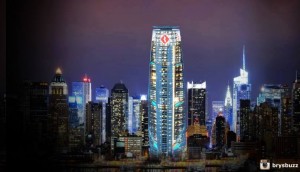 'ÄúWhen the property prices across the Noida-Greater Noida Expressway are around INR 5000 per square feet, why is it so very costly at Sector 150 that falls at the fag end of the Expressway towards Greater Noida? Is there any method into the madness or is it just a case of one sector having launched the maximum number of upscale projects to make it costlier? Are higher prices worth the livability index of the market,'ÄĚ questions Priyanaka Manjari, a prospective homebuyer.
Priyanka is not alone to have such kind of apprehension at a time when the price point of Sector 150 defies the overall price trend of the Noida or Greater Noida market. It is the costliest sector along the 24 kms stretch of Noida-Greater Noida Expressway.
The fact is that any outside view might baffle with the price point at Sector 150 of Expressway that is in the range of INR 6000 to INR 7000. Still, this sector is fast emerging as the first choice for the homebuyers, even though more affordable options are available in other sectors along the same Expressway at a distance of even 1km.
This raises a fundamental question as to why is Sector 150 emerging as new centre of luxury property? What is fuelling the demand in this pocket? Is there something more than what meets the eyes?
Highlights of Noida Sector 150 

Noida Sector 150 is costliest market on 24kms stretch of Noida-Greater Noida Expressway

Livability index expected to be higher due to proposed world-class amenities 

Best of infrastructure & excellent connectivity to other parts of Delhi-NCR

Greenest zone with free of overhead wiring proposed 
Local property agents operating out of this zone assert that state of the art infrastructure, excellent connectivity and an enormous green spread is attracting realtors in the region to conceptualize and develop residential projects across segment and not just luxury.
With educational institutions, hospitals, hotels, malls and commercial hubs in place, the area boasts of residential projects across various segments. The Metro link on the Noida-Greater Noida Expressway will add to the location advantage of this area.
'ÄúThe sports facilities here include¬†the nine-hole and 18-hole¬†championship golf courses,¬†multipurpose play fields, indoor¬†sports halls, cricket academy,¬†swimming centre, a hospital and¬†internal roads and green spaces. Harping on the location, developers are making a beeline for projects equipped with world-class facilities and contemporary amenities,'ÄĚ says Ramesh Sharma, a property agent.
Nikhil Hawelia, Managing Director of Hawelia Group says the attraction here is not just the luxury properties and the resultant higher price point, but this pocket is shaping up with the kind of amenities that are new to this part of the world, like sports city and international cricket stadium for instance. Add to it, the best-in-class infrastructure and the emerging connectivity up to Faridabad and you have a new residential zone that has everything to offer. 
'ÄúThis is one of the largest sectors with 600 acres of land with thick green cover. Its connectivity with Noida, Faridabad and even Gurgaon through Kalindi Kunj makes it most sought after location for the well-to-do professionals. Of course, the kind of projects that have been launched in this Sector ensures a better social neighbourhood as well. And hence, price point is not that big a factor,'ÄĚ says Hawelia.
This raises a fundamental question as to whether there is an over-supply in the Sector. Most of the analysts feel this Sector is just evolving and hence it would not be fair to assess the real demand and supply. After a few years, when some of these projects will be delivered, then the market forces will automatically factor in the real demand and supply, and that will be reflected in the then launches.
As of now, the traction points of Sector 150 are many 'Äď premium housing projects, higher livability index, better infrastructure & connectivity, and the greenest zone in this region.
As a matter of fact, the Noida Authority has planned the use of best available technology to keep it completely green zone. For instance, the Sector will be completely free of overhead wiring, including wires for power, Internet & telephone. There will be under-wiring through RCC ducts and the technology will be used for the first time in this zone.
With the overall livability index being planned to be higher in the Sector, the price point is only reflective of this. It may sound to be higher from Noida's standpoint, but is still affordable from other regions of Delhi-NCR that are struggling to cope up with the crumbling infrastructure.