Track2Realty Exclusive
Bottom Line: Rajendra Nagar of Hyderabad has changed its urban outlook over the years.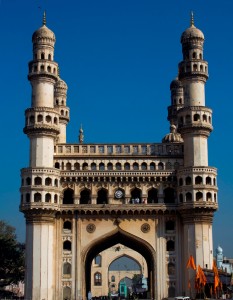 Sreenivasan D Shetty, a local trader of Hyderabad, lives in Rajendra Nagar since 2001. He has memories of rural realities of the market where this locality was no better than many other parts of Ranga Reddy district. However, the new urban reality of Rajendra Nagar has tempted him to open upmarket restaurant as the very profile of the locality has changed.
"With well developed roads, swanky cars and lifestyle options in the neighbourhood, it feels like I am in a foreign location. Till 2008, the area wore a predominantly rural look but I am witness to the changing Rajendra Nagar since 2009 when the area became a new political constituency. There is focus on infrastructure development and property rates have skyrocketed with the advent of amenities-laced villas and apartment culture," says Shetty.
Very much like this trader, those who have not visited to this locality in recent years would not believe that Rajendra Nagar is fast evolving as a property hotspot. There is also one Call Center and MNC, Live Connect Global, in Rajendra Nagar area.
Changing face of Rajendra Nagar

Rajendra Nagar was predominantly a rural hamlet till 2008

Carving of separate political constituency led to infrastructure development in the locality

PVNR Expressway proved to be the turning point for the fast track growth of the market

With many educational institutions and emerging social infrastructure, it is one of the fastest growing property markets
A sleepy hamlet
Known for fresh water lakes of Himayath Sagar and Osman Sagar, Rajendra Nagar for long had been known for the Shamshabad Airport and the Mrugavani National Park. But today the area is also famous for some of the quality educational institutions, like Acharya N G Ranga Agricultural University (ANGRAU), National Institute of Rural Development (NIRD) and Andhra Pradesh Prohibition and Excise Academy. There are also many international schools in the area.
A decade back, while moving through the area one could have only noticed many government residential colonies, a few independent houses and buildings. Today several academic institutes, like National Institute of Rural Development (NIRD), National Institute of Plant Health Management (NIPHM) and Shadan Institute of Medical Sciences could be seen. Sivarampally, Raghavendra, Bahadurpur and Ekta are some of the residential colonies in the area.
Changing market dynamics
Rajendra Nagar is one of the costliest suburbs with high real estate cost both for commercial and residential properties. Old residents who have seen the change of face and image makeover of the locality maintain that ever since PVNR Expressway was inaugurated in 2009 and other mega projects under the JNNURM scheme were taken up, the look & feel of the market has changed.
"With projects like pipeline from the Osmansagar reservoir to Asifnagar Water Treatment Plant in place of the existing water conduit and Science City, a joint project of the Centre and the State Government, coming up at Budvel, the area has become a lot more crowded and is witnessing a considerable amount of traction now, Mazhar Khan, a local resident shares his experience in the locality.
The turning point for Rajendra Nagar has been the PV Narasimha Rao Elevated Airport Expressway getting functional. The Expressway is an 11.6-km elevated stretch, connecting the Hyderabad International Airport with the Mehdipatnam area. Good connectivity, wide roads, direct access to the ORR has brought this area into focus.
Infrastructure edge
Rajendranagar is now well connected by the Outer Ring Road and PVNR Expressway giving it seamless connectivity to any part of Hyderabad especially to industrial and pharma hubs of Adibatla & Shamshabad, IT hubs of Hitech City and other financial districts. It is also in proximity to manufacturing hubs at Patancheru and neighboring industrial areas. The area is self-sufficient   retail, social, education, entertainment and employment opportunities in the SEC B category related, with all the social infrastructure being constructed and ready to use.
It is not easy to recall how this locality was till a decade back lush green area with only a few houses. Old timers recall no other part of the city has huge grounds and open spaces like Rajendra Nagar.
The property prices have naturally hit the roof and an independent 3BHK house, in the year 1994 on a 180 sq yards area cost only INR 8 lakh has today become INR 60 lakh property. The area mostly has two or three tier independent houses. But things are not moving ahead from the last couple of years in terms of new villas and apartments as well as property prices.
Ashish Purvankara, Managing Director of Puravankara Ltd has been witness to the change in this locality over the years. Confident over the long-term growth story of Rajendra Nagar, he says this locality is well-connected with the Financial District in Gachibowli and the Hitec City through Outer Ring Road (ORR).
As per reports, the decision of the State Government to build more flyovers in Hyderabad and allocation of funds to the same will further ease connectivity from Rajendra Nagar to the rest of the city. With the metro rail expected to start operations this year, the nearest Metro station at Falaknuma will be only 5 minutes. Buses also ply regularly within the area to various parts of the city.
"Close to the proposed largest underground aquarium by the Tourism Department; the area houses the Nehru Zoological Park and the prestigious Acharya NG Ranga Agricultural University, as well as the Kasturba Nature Cure Hospital. There are several established and upcoming schools, healthcare centres and hospitals in the vicinity. The famous Himayat Sagar reservoir is also close by," says Puravankara.
It is just a 15 Kms drive from the Rajiv Gandhi International Airport which facilitates to reach important places like Banjara hills, Begumpet, Secunderabad Railway Station and LB Nagar in just 30min; also connects the financial district, Gachibowli and Hitech City in just 20 min.
Future developments
In terms of the future development, 20 Flyovers, at the cost of INR 2631 Crore, is being planned to be completed by 2018, there by easing the connectivity from Rajendra Nagar to the rest of the Hyderabad. The Hyderabad Metro Rail has approved an investment of INR 12,132 crore for metro service in Hyderabad.
Two Greenfield Electronic Manufacturing Clusters are being set up in Tukkuguda with an investment of INR 940 Crores. INR 30 crore investment is being made for the Pharma City in Mucherla. Electronic Hardware Park with an investment of INR 800 crores and Micromax manufacturing plant with an investment of INR 400–500 crores is coming up in Maheshwaram.
Multiple Aerospace and industrial Parks in Ibrahimpatinam and Shamshabad is coming up with over 500 SMEs in 1250 acres. Wonderla Amusement park has invested INR 250 crores and has built the amusement park in Ravirayala which is in close proximity to Rajendranagar.
Other investments include Amazon, Johnson & Johnson and P&G in Kothur, Pratt & Whitney Training Centre in Shamshabad, Game City in Raidurg, Science City in Kothwalguda, Reliance Business District in Manchirevula and countries' largest Gems & Jewellery SEZ at Mamidipalli.
With the development of Rajiv Gandhi International Airport at Shamshabad and other Developments such as, Hardware Park and Fab City, this region has started witnessing traction from developers in terms of new launches as a residential location.
Locality advantage
Rajendra Nagar is located close to major roads and offers smooth connectivity to other crucial areas of the city. The social infrastructure of the locality is well-developed with shopping zones, bank branches, reputed educational institutions, recreational centres and prominent hospitals in the vicinity.
Several prominent state and central government institutions also dot the area, including the Andhra Pradesh Police Academy (APPA), the National Institute of Rural Development (NIRD), National Mineral Development Corporation (NMDC) and others.
Apart from connectivity and proximity to the main city and airport, the area has wide roads and good amenities. This self-contained locality receives a healthy demand for residential properties due to the non-availability of quality housing in affordable categories.
In a nutshell, analysts believe that the growth potential of Rajendra Nagar can be compared to what Vashi (Mumbai) or Yelahanka (Bangalore) experienced over the last 5 to 7 years. Thus, property in Rajendra Nagar is today a valuable investment considering that the infrastructure development roadmap in this part of the city is extremely promising.