News Point: NestAway Technologies Pvt. Ltd. ("NestAway"), a home rental start-up network has raised US$ 51 million (INR 330 Crores) in series D financing from Goldman Sachs.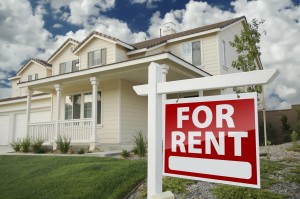 Founded in 2015, NestAway is specialised in the "furnished shared rental," a rental solution it pioneered that caters to individuals looking for affordable rental housing in the top 10 cities in India. T
The company, through the acquisition of Zenify in May 2017,  has also recently entered the family rental solution business. This round of funding also saw participation from its existing investor IDG India and Tiger Global.
 Under its business model, NestAway is a one-stop service provider for tenants and house owners where neither has to pay any brokerage fee.  The company serves as a broker and property manager for home owners by helping to find tenants, collect rent and manage the property over its lifetime in exchange for a percentage share of the rental stream.
With its technology enabled platform and sophisticated data analytics capability, NestAway today caters to over 35,000 tenants and 16,000 owners, including over 7,000 family owners in Bangalore, Delhi, Faridabad, Ghaziabad, Greater Noida, Gurgaon, Hyderabad, Noida, Mumbai and Pune. 
Amarendra Sahu, Co-Founder & CEO, NestAway Technologies, said, " Our vision is to create accessible living using imagination and empathy & we have been humbled by the market acceptance of our shared as well as family rental solution. With this funding, we shall strive harder to impact not only where people live but also how they live and shall work on community housing and student housing in addition to our existing categories. We are glad that our new partners in this journey share our vision and passion to create unique living infrastructure in this country using design and technology."
Niladri Mukhopadhyay, Managing Director at Goldman Sachs, said, "NestAway is at the forefront of using technology and a hands-on, customer-centric approach to solving complex housing market in India's largest cities. We look forward to partnering with them to bring greater levels of convenience, transparency and service to both home-owners and home-renters throughout India."
Unlike western markets, managed lease service (popularly referred to as MLS) is absent in India, which causes challenges for owners, especially for non-resident Indians (NRIs) to remotely manage their rental properties.
According to the latest Census, around a million homes remained locked as owners could not find an easy and seamless way to rent their homes. While listing sites, provide listings and lead generation services to owners, there is no organised service provider who also provides lead generation, closure and property management services. NestAway provides all three together under a single brand.
As part of its rental solution, NestAway offers structure and content insurance of up to Rs 1 crore to every owner which protects them against tenancy linked damages to the property.  Nestaway also provides legal assistance to owners and tenants by adopting a standard rental contract and attention to disputes during the course of   rental, a tailored service which is differentiated from what is available in developed markets.
The company has recently introduced "One by NestAway," a community housing rental solution aimed at catering to a group of like-minded people wanting to stay together. From this academic year onwards, it also plans to foray into student housing starting from Delhi north campus and Pune.