Track2Realty Exclusive
Bottom Line: A traditional holiday home destination, Lonavala has high livability index to attract the investors. Â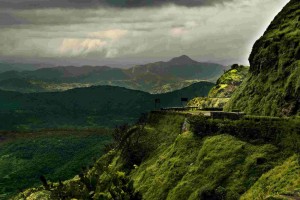 Mayur Patil, the property developer who operates in and around Thane was surprised when Rashmi Garg, an NRI from Britain, insisted that she would invest only in Lonavala as her holiday home. Though he had scouted for many quality options in and around Mumbai and Pune, this NRI lady was adamant on her choice of Lonavala as the second home destination. A few interaction later, Patil could understand the method into this madness.
"An outside view might give the impression that all these options of second homes are more or less identical but they are not. While greenery and open spaces are the USPs of most of the second homes, none can match the scenic view that this hill station provides. Add to it, the connectivity and the social infrastructure of the destination. In terms of the overall quality of life, anyone who knows about Lonavala will not settle for any other location," says Patil.
As a matter of fact, it is the overall livability index that gives Lonavala a cutting edge over other peer second home locations. Moreover, it is as well connected with Mumbai as with Pune. Thus, it is an ideal weekend destination for the residents of both the cities.
Lonavala is about 64 kilometers from the city of Pune and 96 kilometers from the city of Mumbai. In terms of connectivity, Lonavala is on the Mumbai-Pune Expressway by road and is well connected to several other towns of Khopoli, Karjat, Talegaon Dabhade, etc.
Even Navi Mumbai is around 50 kms form Lonavala. Analysts believe that once Navi Mumbai international airport is ready, Lonavala property market will attract more premium.
What makes Lonavala all the more tempting proposition is that it offers the greenery and the kind of livability index that not many markets in and around Mumbai or Pune can match. The kind of open spaces and emerging social infrastructure that this location has, it often gives the indication of living outside the mad rush of Mumbai & Pune and be in the lap of nature.
A study by Track2Realty finds Lonavala to be among the three most desirable weekend home destination, with Goa and Kasauli being the other two. The study finds that the HNIs and the NRIs are most bullish on these locations. And there is a reason to it. Apart from the quality of relaxed life, the investors who were among the first movers in these locations have been rewarded with sizeable appreciation as well.
Lonavala attractions

Green scenic beauty of the region USP of Lonavala

Livability index high in Lonavala

Relatively lower cost of property & high appreciation potential turns Lonavala investment magnet 
Lonavala has been known for its green pastures, the location has undergone a sea change in the last few years. Apart from its natural beauty that has regularly drawn visitors to this place, Lonavala has also seen several new developments for those on the look out for entertainment and adventure, making it a perfect combination. With lots to offer, there is no wonder that Lonavala is shaping out to be an ideal investment hot spot.
The recent developments elevate Lonavala above a mere holiday home destination. More importantly, for those families where members are working in both the cities of Mumbai and Pune, Lonavala is the ideal answer as the first home destination as well.
Alok Jha – Manager, Research & REIS, JLL India says it also is likely to become a satellite town for both Pune and Navi Mumbai in the future. Given the economic activity and employment generation in Navi Mumbai – which now has the potential to become a serious office district – Lonavala can mature from a mere weekend getaway into a residential investment hotspot and end user driven market.
"Once the Navi Mumbai international airport becomes operational, Lonavala will stand to benefit from excellent air connectivity. The rising office stock both in Mumbai and Pune has increased the demand for training centers in the region, and Lonavala is already home to the corporate training centers of L&T and Tata," says Jha.
Lonavala is so much in demand today that it may emerge as the first home destination in the next few years. Already the attraction quotient of Lonavala is so high among the young generation looking to relaxed lifestyle that many of them are also buying Lonavala as their first home.
Most of the analysts tracking the property market in this part of the world point out that in Mumbai and Pune rapidly increasing population density, grueling commutes and extremely high real estate costs have compromised the quality of life.
The best part is that the Lonavala property is quite affordable for second home investments. While the prices of apartments are in the range of Rs. 3,000 per square feet to Rs. 4,000 per square feet, the independent villa would cost between Rs. 5,000 per square feet to Rs. 7,000 per square feet. Isn't it a tempting proposition for those in need of some relaxed lifestyle in the lap of nature?
By: Ravi Sinha