Bottom Line: Has luxury property got buyers in Kolkata and the business is sustainable or the developers are just delaying the inevitable crash?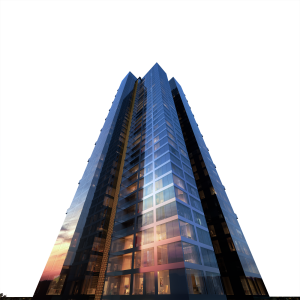 Recently at a financial seminar a panelist said that amidst the over-heated and over-supplied luxury market across Mumbai, Bangalore and Delhi-NCR, Kolkata stands out. The statement made many of those present over there look clueless. A cost conscious city of Kolkata on the scale of luxury? Is the statement completely out of sync and out of the market reality? Can Kolkata get big ticket investment in the luxury segment?
There were many questions than what one could answer. However, the fact remains that Kolkata at the moment can flaunt as the new happy hunting ground for luxury in general and luxury properties in particular. An outside impression might be that the lower ticket size is what is being sold as luxury property in Kolkata. However, a closer look at the city property market tells a different tale.
Facts speak for themselves: 

Kolkata has 3rd highest HNIs in India with net asset of USD 1 million or more, as per The World Wealth Report 2017

The City of Joy, Kolkata, has reported 9,600 millionaires, more in number than major cities such as Bengaluru (7700 millionaires), Hyderabad (9000 millionaires), Pune (4500 millionaires) and Chennai (6600 millionaires)

Trump Tower launched in Kolkata with the starting price of INR 3.75 crore; 50% sold within 40 days of soft launch

Tata Housing project at Alipore in Kolkata selling at INR 4 crore

Forum has launched atmosphere at Topsia where the price band is between INR 12 crore to INR 16 crore

Swedish fashion retailer Hennes & Mauritz AB (H&M) bets on Kolkata with 18,000 square feet retail outlet

Upscale housing project The 42 at Chowringhee is selling at a price of INR 16 crore
Does it any way suggest that Kolkata has come up to luxury landscape and ultra luxury property pyramid due to lower ticket size. Conservative industry estimate, on the contrary, suggests that the city has been witness to 20% rise in sale of luxury properties amidst the overall slowdown.
Subhankar Das, a local property broker asserts that luxury properties in his portfolio have been more consistent in the city than the affordable housing. According to him, there has never been dearth of rich people in Kolkata. But their preference has always been plotted developments. The change in preference of the housing and quest for luxury brand, lifestyle & amenities is what is making the world take a note of it.
"In my opinion South Kolkata is a far better performing market than South Mumbai, South Delhi or South Bangalore. Just look at the new upmarket projects that have come up in posh localities like Chowringhee, Rawdon Street, Ballygunge, and Jodhpur Park. These expensive launches, targeting the super-rich and classy high net worth individuals have many takers since the elite class Bengali, Marwari and Gujarati community have switched to the apartment living with far more comfort and amenities," says Das.
This also raises a fundamental question as to whether the luxury properties are short-supplied in the city? After all, the millionaires traditionally want to park their money in this asset class.
Rakesh Gupta, Director, Squarewood Projects has a caveat here when he says that there is quest for being who-is-who in the city. According to him, luxury properties in Kolkata are not just catering to the city rich but across the East India. Buyers from Ranchi, Jamshedpur, Asansol and Guwahati are betting big on the luxury properties in Kolkata.
"Kolkata, after all, is the only metro city in East India and hence traction is from rich people across the cities of East. But there is definitely an over-supply in this segment now. The luxury developers are also over leveraged and debt is very high. It takes no less than 7-8 years for the luxury properties to get absorbed. Most of the luxury properties, other than Trump Tower, have waited far too long for the buyers," says Gupta.
How long the bubble of luxury property in Kolkata last? Analysts at the ground level believe though the quest is there with the rich across the East zone to have it, over-supply could be detrimental in the absence of product differentiation in the segment.
Moreover, it would be interesting to see how many developers with over-leveraged balance sheets post luxury foray would sustain it. It all depends on the business model of the developers. Those who are sitting over prime land parcels and going for joint venture or joint development will pull it off. But many, it is feared, would go belly up in the quest to be elevated as a luxury developer brand.
By: Ravi Sinha