News Point: Total revenue of Sobha Ltd rose 19% to INR 657.8 crore from INR 552.2 crore; Brigade reported a 38% year-on-year rise in consolidated net profit at INR 42 crore with total income increasing 9% to INR 500 crore; DLF's total declined 21% to INR 1,751.34 crore.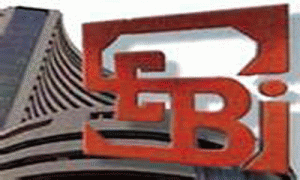 Beating the slowdown blues, Bangalore-based developers DLF and Brigade continued their growth momentum with increase in revenue an profit. DLF, on the contrary, continued to lose the market share and revenue as slow sales hit the developer leading to quarter-on-quarter slide. 
Sobha Q2 Performance
Sobha Ltd has reported a 30% increase in its consolidated net profit at INR 50.2 crore for the quarter ended September, on higher sales.
Its net profit stood at INR 38.6 crore in the year-ago period. Total revenue rose 19% to INR 657.8 crore for the second quarter of this fiscal from INR 552.2 crore in the year ago period.
Sobha Ltd Vice Chairman and Managing Director J C Sharma said, "As far as the financial performance is concerned, the company performed well on all the major financial parameters – revenue recognised, EBITDA, margins, PBT and PAT vis-a-vis same quarter of last year."
The company has achieved new sales volume of 8,61,084 sq ft in total, valued at INR 675.1 crore (Sobha's share of sales value of INR 592.7 crore) in the second quarter of the FY18.
The sales volume and total sales value are up by 5.6% and 8.3% respectively as compared to preceding quarter. Additionally, the sales volume is marginally higher and total sales value is up by 22.5% as compared to Q2 of FY17.
"Brand Sobha's resillence is evident with these numbers at a time when the sector awaits for the demand to pick up. We are hopeful of carrying forward this steady growth in the coming quarters as well," Sharma said. 
Brigade Q2 Performance 
Brigade Group reported a 38% year-on-year rise in consolidated net profit at INR 42 crore for the quarter ended September. Total income for the quarter also increased 9% to INR 500 crore.
M.R. Jaishankar, Chairman & Managing Director Brigade Enterprises said, "The growth in consolidated revenues and profits reflects the strong array of projects that the group is marketing. This is despite the challenging market conditions and significant change in regulations. Our sales have seen marginal increase in both volume and value. We are confident that the coming quarters will witness improved performance."
The company sold real estate space aggregating to 0.37 million sq. ft. with a total value of 217 crores during the second quarter ending 30th September, 2017. The average price realisation was INR 5,916 per sq. ft.
"Leasing and Hospitality segments contributed INR 68 crores and INR 56 crores respectively to the consolidated revenues for the second quarter of the current financial year," the company said in a statement.
Brigade Group is currently developing about 21 million sq. ft of real estate projects across residential, office, retail and hotel segments. Further, it plans to launch about 6 million sft of projects across segments over the next two quarters. 
DLF Q2 Performance 
But the lower sales hit once market leader DLF that has reported 94% year-on-year drop in its consolidated net profit at INR 12.57 crore for the quarter ended September. Total income for the period also declined 21% to INR 1,751.34 crore.
DLF's half yearly performance dipped significantly as net profit for April-September declined 74% to INR 121.58 crore. Total income for the half year saw a 7% dip to INR 3,962.58 crore, the company said in a filing on Bombay Stock Exchange.
During the quarter, DLF had approved Singapore's sovereign wealth fund GIC's proposal to acquire a stake in a rental arm of the developer for $1.39 billion or INR 8,900 crore rupees. Last week, the company announced the Competition Commission of India's approval for the same.
On Friday, DLF as part of its regulatory filing stated that company and investors are now in the process of complying with other customary condition precedents, to conclude the transaction at the earliest. The company has already received shareholders' approval for the same.
As part of the deal, GIC's affiliate Reco Diamond will own a 33.34% stake in DLF's rental subsidiary, DLF Cyber City Developers (DCCDL).
In May, both the parties had entered into an exclusive agreement for DLF to sell the stake to GIC. The retail arm operates nearly 27 million sq ft of commercial properties that are completely leased out. The developer had announced plans of its promoters to sell their stake in DCCDL first in October 2015.