Track2Realty findings: Which are the localities that have not yet been tapped to its full potential in and around Mumbai?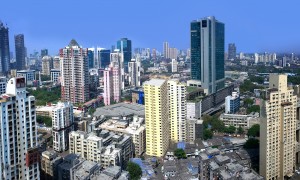 Mumbai real estate, often criticized for getting saturated, has been rather blessed with a number of hidden jewels. The city is sitting over some of the under-valued and lesser-known micro markets that are set to transform into property hotspots pretty soon. The cynics who thought that the peninsular city is left with no scope of horizontal growth have probably not visited any of these places.
The icing on the cake of these hidden jewels is the infrastructure developments in the city that suggest that the time has come for these growing property markets to come up as the hot spots. Most of these potential gold mines are in the region of Thane & beyond and Navi Mumbai.
The conventional wisdom of property market is to spot the right location. The real estate across the board has always been guided by the triple comfort of 'location, location & location'. However, the fact that those who have spotted the future location have always hit the goldmine. Facts speak for themselves. Powai was once a deserted location but has now emerged as a key business and residential destination. Similarly, Thane has shaped up as one of the most affordable and promising market.
Exploring hidden jewels

Mumbai is arguably the only peninsular city in the world where horizontal growth is still possible

Most of the lesser-known & high potential locations are in Navi Mumbai and Thane & beyond

The ever increasing infrastructure of the city is turning these non-descript locations into high growth corridors

Most of the under-valued but high potential markets have already rewarded the first movers in the location
Experts Choice
"The catch here is to spot the future location. Of course, the first movers' challenge is there but if you hit it right with sound judgment you can hit the goldmine. I feel it is time to think beyond the established game of location, location & location and explore the future location," says Pranay Vakil, Chairman of Praron Consultancy.
Parth Mehta, Managing Director, Paradigm Realty points out that location likes Dahisar & Borivali are currently undervalued. These locations will have improved connectivity once there would be metro and connectivity as well as with execution of 6-lane Borivali-Thane Tunnel. Once the infrastructure is set these locations will be witness to good appreciation in pricing.
"We see that there would be Strategic Business Districts beyond Mumbai where there would be concentrated business units and industries operating. With the plan of 100 Smart Cities concept we see lot of new high potential markets evolving," says Mehta.
Harjith. D. Bubber, M.D & CEO,Rivali Park, CCI Projects believes some parts of Kandivali East and Borivali are yet to be appreciated but will have a colossal demand  because of the upcoming metro line in the vicinity of the location. Areas like Vasai and Virar will  also turn out to be preferred spot  because of the stupendous provision of connectivity. In the central orbit, Kalwa and few clusters of Navi Mumbai are the places where the upliftment or escalation will be witnessed. Thus, eventually these areas shall experience appreciation as and when the areas will get developed in terms of infrastructural growth.
"There are a plethora of hidden areas which will turn out to be 'Areas of Jewel', like Kalwa and areas beyond Thane etc. Thane, Khargar, Panvel, Vasai, Virar, Nalasopara markets have outperformed the established markets of Mumbai. Thus, a lot of Tier I developers are moving towards this markets," says Bubber.
Infra fuelling markets
The proposal to develop Kolshet in Thane into a transport hub makes it a future residential hot spot. Already, in the last one year property prices in the region grew by six percent. 
Similarly, in Navi Mumbai Ulwe received an infrastructure boost worth
Rs 13 crore in December 2016. CIDCO has planned to develop Kharghar on the lines of Bandra Kurla Complex (BKC).
Areas like Bhiwandi- Nijampur, Thane, Mira Bhayander, Vasai-Virar and Kalyan-Dombivli look all set for sizeable future appreciation.  Triggered by the large-scale infrastructure development, Ghatkopar (East) has already outperformed the Mumbai market.
The housing pocket is the focal point of ambitious projects such as Mumbai Trans Harbour Link and Wadala-Ghatkopar-Mulund-Thane-Kasarvadavli Metro-4 corridor.
Similarly, Kalina, a South Mumbai suburb, is benefiting from its proximity to Bandra Kurla Complex (BKC), which is repositioning itself as an ultra-luxury residential address from a Central Business District (CBD). The spillover demand from upper middle class segment makes it quite an attractive proposition for the future.
With the approval of Lokhandwala-Kanjurmarg metro track the location is now being revaluated in terms of benefits from its comparative affordability to Powai, Vikhroli and Thane. The proposed metro line connecting Lokhandwala, Jogeshwari, Vikhroli and Kanjurmarg, has already begun to propel property rates in Jogeshwari (West).
In Navi Mumbai Ghansoli looks very attractive due to presence of office complexes, high-rise projects and premium residential developments in the vicinity. Its strategic location near Andheri and strong connectivity to Thane, Navi Mumbai's MIDC area and Santacruz Electronics Export Processing Zone (SEEPZ) and the recent Ghansoli Palm Beach Road have all contributed to its attraction quotient. Localities like Taloja, Roadpali and Kalamboli are hidden jewels for medium to long term growth.
Localities such as Taloja, Roadpali and Kalamboli may not be high in top of the mind recall but are positioned as the future destinations. The fact that the property prices are yet to appreciate makes these markets even more attractive proposition.
In a nutshell, it is not one or two but many micro markets that can be termed as hidden and upcoming jewels in Mumbai today. In a peninsular city where the conventional wisdom would suggest that only future development lies in vertical growth, these markets challenge the notion that horizontal growth is not possible in Mumbai. Not many peninsular cities of the world are blessed with such growth potential and that makes Mumbai property market a unique case study in contrast.