News Point: Affordable housing to grasp major share in new launches in H2 2017: Colliers Research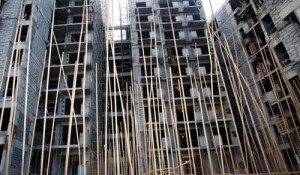 Although the market had returned to normal after the demonetisation drive in November 2016, it was further impacted by the implementation of the Real Estate (Regulation and Development) Act (RERA) and then the nationwide execution of the Goods & Services Tax (GST). 
As per Colliers Research, RERA and GST compliance will remain a challenge for several developers for at least the next six months. We expect a decline in the number of launches in H2 2017. However, the sales are likely to pick up during the festive season due to higher optimism among buyers after RERA.
This will further address the issue of unsold inventory in the market. As per Colliers, buyers who are looking to invest in the next three to four months should opt for RERA-registered and ready-for- possession projects. 
The residential market witnessed a 17% decline in the number of new launches since H2 2016 with 40,600 new units introduced in the first half of 2017 in prime cities. Mumbai and Bengaluru were at the forefront with 35% and 33% of total launches respectively, while Chennai, Pune and NCR accounted for the remaining 13%, 10% and 9% share.
The luxury market has been affected the most, and the number of launches reduced considerably in this segment. Colliers forecasts similar sentiments to prevail in the next six months, with affordable housing grasping a major share in new launches.
'ÄúSupply of new projects will remain restricted in the market in short to medium term but this will help to mitigate the oversupply situation in most markets. After the recent bank rate cut by RBI in July 2017, we do not expect any further rate cut in H2 2017. Also, the prices have been stabilised in most markets, and any further reduction is unlikely. Thus, buyers should expedite their buying decisions and take advantage of lower interest rate regime. The first-time homebuyers can also get benefit from the incentives under Pradhan Mantri Awas Yojna (PMAY)'ÄĚ, said Surabhi Arora, Senior Associate Director, Research, Colliers International India.
Mumbai
Against the backdrop of the demonetisation drive and the announcement of RERA implementation, market sentiment was suppressed and impacted the new project launches significantly during H2 2016. For Mumbai, H1 2017 was marked by the finalisation of the RERA's norms and the website launch for registration of projects. Although developers were expecting it, the transition towards a RERA-compliant regime has been difficult for many. 
In H1 2017, we noticed a slight improvement in supply to 14,000 new launches (including 3,800 pre-launches) in the Mumbai Metropolitan Region (MMR) and its suburbs representing a 16% increase over H2 2016.
About 58% of the new launches were in the mid-end segment, whereas luxury and high end properties represented only 17% and 25% share in the total new launches.
Bengaluru
Strong office sector performance indicates a healthy demand scenario for the residential sector in medium to long term. Colliers forecasts the mid-range segment would continue to drive sales as the festive season approaches in September and October and developers offer various promotions and attractive payment plans amidst a soft home loan interest rates environment.
With about 13,400 of new unit launches in H1 2017 the city ranks second in total residential launches in India, next to Mumbai, though the residential market in Bengaluru faced a notable drop of 23% compared to H1 2016. Localities such as Yelahanka, Devanahalli, Ranchenahalli and Kogilu recorded the highest number of launches in the city. Most of the new launches were in the mid-segment category catering to the higher demand from information technology employees of the city.
Private equity investment was sustained with notable investments by KKR India Asset Finance Management, Edelweiss Group and the HDFC Realty Fund.
Chennai
After the instability in the market at the beginning of 2017, the residential sector is now recuperating. With the notification of Tamil Nadu RERA, Colliers would advise developers to obtain all necessary approvals on time, pay attention to project planning, use modern construction technologies to speed up the development process and manage project funds efficiently to avoid delays and align for a smoothertransition towards RERA compliance.
Chennai'Äôs residential market witnessed the launch of nearly 5,300 residential units, representing a rise of 19% from H2 2016. Of the total launches, 33% were concentrated in peripheral locations of the city's south quadrant along Old Mahabalipuram Road (OMR), Grand Southern Trunk (GST) and East Coast Road (ECR). Reputed developers in the mid-market category accounted for about 70% of the total launches.
Pune
In H1 2017, the Pune market witnessed about 4,034 new residential unit launches mostly in the mid-range segment. Although the government has granted infrastructure status and incentives to affordable housing, we have not observed much expansion in this sector from Pune developers. Developers are still exploring the feasibility of such projects in Pune. The average capital value of mid-range segment projects is already in an affordable range of INR4,000 – 5,000 per sq ft (USD 62 -77 per sq ft).
NCR-  3900 units were launched in NCR in H1 2017.
Gurgaon
In line with an earlier forecast by Colliers, the new launches in Gurgaon fell to an all-time low of only 3000 new units in H1 2017. About 90% of the total unit launches were in the affordable category under the government initiative of Pradhan Mantri Awas Yojna which was specifically designed for the affordable housing segment. Majority of the units launched in H1 2017 were in the price band of INR2-2.5 million (USD31,000-38,800) that caters to the affordable segment in Gurgaon.
As per Colliers, registration under RERA should start in Q3 2017 and it is likely to take at least six months for developers to become accustomed to the new regulation. Thus, Colliers expects new launches to remain subdued in H2 2017, but sales are expected to revive during the festive season primarily in ready-to-move-in projects as most developers would provide discounts and attractive payment plan options. 
Noida 
The completion of projects and the end-user interest in the ready to move in projects kept the market alive in H1 2017. Most of this demand was concentrated in newly developing sectors such as 72 to 78, sector 100, 107, 137 and Greater Noida West. Developers refrained from launching new projects in H1 2017 and focused on completion of existing projects. About 3,000 units got completion certificates in the last six months, while new launches hit bottom at under 1,000.