View Point: JC Sharma, MD & VC of Sobha Ltd believes the worst is over for Indian real estate and the reform initiatives of 2017 will lead to benefits in the year ahead.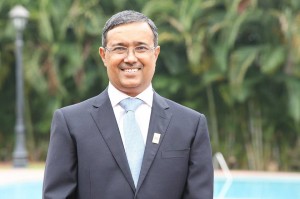 The year 2017 turned out to be a landmark year for the economy at large and the real estate sector in particular. Several historic reforms and policies were rolled out. Beginning with the Union Budget, the affordable housing received a huge impetus in the form of infrastructure status.
It not only transformed affordable housing into the next big opportunity for Indian developers but also laid the foundation for revival of housing demand in India. This was followed by the implementation of game-changing policy of Real Estate (Regulation and Development) Act, 2016 (RERA) that promised to protect the homebuyers' interest and enhance credibility of the sector with focus on transparency and accountability.
Another progressive reform that made the year stand out was the introduction of the Goods and Services Tax (GST). It replaced the multiple taxation regime with a uniform and simple tax structure, promoting ease of doing business.
The Government's determined focus to make real estate as one of its key drivers was also evident with schemes and benefits such as Credit Linked Subsidy Scheme (CLSS) under PMAY; extension of income tax benefits up to 60 square metre-sized apartments, amendments in Real Estate Investment Trusts (REITs).
As we move forward to 2018, we expect the benefits of the reforms and policies implemented to be amply visible in the years to come. The changes brought by them will create a level-playing field for organised players like SOBHA and help consolidate the sector by weeding out non-serious players reluctant to transform themselves. Additionally, there will be a greater focus on faster execution of projects to meet the delivery timelines.
We believe that the worst for the sector is over. Slowly but steadily, the market sentiments are improving.  We are confident that the sector will see significant growth on a sustainable basis and help drive the Indian economy.