Track2Realty Exclusive
Bottom Line: Not just the developers are conscious of the emerging segment of child centric homes that is yet to be tapped, even the society by and large has realised the needs of the young buyers and tenants whose concern is the child. It is not seen as a marketing gimmick.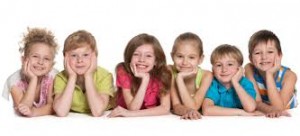 The developers who are innovating this concept assert that it is not a marketing gimmick. They maintain it should be viewed as solving a different problem for those parents who are facing the problem.
Since they are purchasing the homes because the developer is solving a specific problem, they will use and appreciate the features and facilities that is being provided. This type of feature provision is customer led rather than being developer led.  This makes it completely different from being a packaged marketing.
Home buying preference changing 
Functional ease in apartments preferred over space
Security & safety a growing concern
Stress free parents & children bond better
Home buyers want product bundled with services
Surabhi Arora, Associate Director, Research, Colliers international prefers to call them 'Äėchildren friendly homes'Äô, where the house is designed in such a way that it is child friendly. Be it a safety features like magnetic door catchers to prevent accidents, locks to door from outside as well so children do not get trapped inside, ¬†providing child safe switches, recreational facilities such as library, swimming pools or intuitive design, these are the home which are well planned to create a child friendly environment.
'ÄúThis is not a concept which focuses on a particular group of people but a concept that is relevant to everybody. I think this concept has a potential to become a standard for the real estate industry.¬†This concept is relevant to everyone, irrespective of households where both parents are working or those living in extended families. The sustainability of all residential projects depends on the RWAs that eventually run the project. In that respect this project will be no different. If the intention of the buyers is to live in a project that is child-centric, then there is no reason why the RWAs (comprising of such consumers) would not ensure that the project retains this concept going forward,'ÄĚ says Arora.
Hiral Sheth, Director-Marketing, Sheth Creators agrees that kids play a significant role and are of the utmost priority that parents consider whilst buying their property. Hence, it also becomes a priority for developers to ensure that the amenities and lifestyle offered in their project are given key importance. Today, developers have successfully addressed this issue by designing the play area and gardening which are cautiously intended keeping in mind that the kids could enjoy fun filled activities with utmost safety. Children centric homes are setting up new standard of service orientation in the realty sector.
'ÄúChild centric homes are right for today'Äôs home buyers because it offers customers the convenience of having the best in-house amenities and extra-curricular activities for themselves and the children at their doorstep. Buyers generally prefer homes in projects that offer a clean, pollution-free environment, open space for play, detail and attention to safety and security, an environment that would enhance the growth and overall development of the child. Keeping these specific requirements in mind the real estate developers have started coming up with child-centric homes that are being built around the idea of safety and development of children,'ÄĚ says Sheth.
Grey zones of child friendly homes 
Buyers must cross check the over-promising marketing brochure
Long term maintenance & service a key issue
Add-on cost of the project
Promising for rental income and hence chances of getting investor driven segment
Child friendly homes are ideally suited for parents planning families or those with young children. While this strategy may narrow the market somewhat for the developers since the target buyers is a small group, these homes are ideally suited to people wanting to rent homes as well since they provide a ready environment for the parents who have to deal with many challenges when moving to a new city.
Therefore, this also opens up an opportunity for investors who can get enhanced rental income as the facilities and coaching opportunities at the project will lead to greater rental income for the buyers. The only caveat here is that the strategy with such homes should be aimed at keeping in mind the needs to today's young home buyers and their aspirations for their children.
Children friendly homes promise to soon establish a new category of living spaces designed, keeping the child of the home as well as the parents' lifestyles in mind. This in itself will ensure that the developers attract and target the right audiences for this concept, be it for sale or rental purposes. The critical issue, however, remains with the long term sustainability of the concept and therefore the developers in this segment must put in place a model for the concept to run in the long term.
It can be done by providing a management team who will run the entire concept for the residents or some commitment from the residents before they hand over the facility management to the RWA. After all, the brand reputation of the developer will always be there at stake before he moves on to his next such project.
By: Ravi Sinha